With a varied range of hotels in the Park, you're sure to find exactly what you're looking for…
The type of hotels in the Cairngorms varies vastly, from the cosy, boutique-style hotel to the more traditional Scottish lodge to bigger, well-known and luxury brands and resorts. Start browsing and planning your ideal trip now.
With so many hotels to choose from, the first thing to do is decide what kind of experience you're looking for.
For instance, decide whether you want to stay in a town - like Aviemore, Ballater, Braemar, Kingussie or Grantown - or whether you want to stay in a village or a remote rural location.
Also consider whether you're after a more personal experience, perhaps by opting for a family-run option, or whether you'd prefer to stay in a well known brand of hotel. All is possible in the Cairngorms!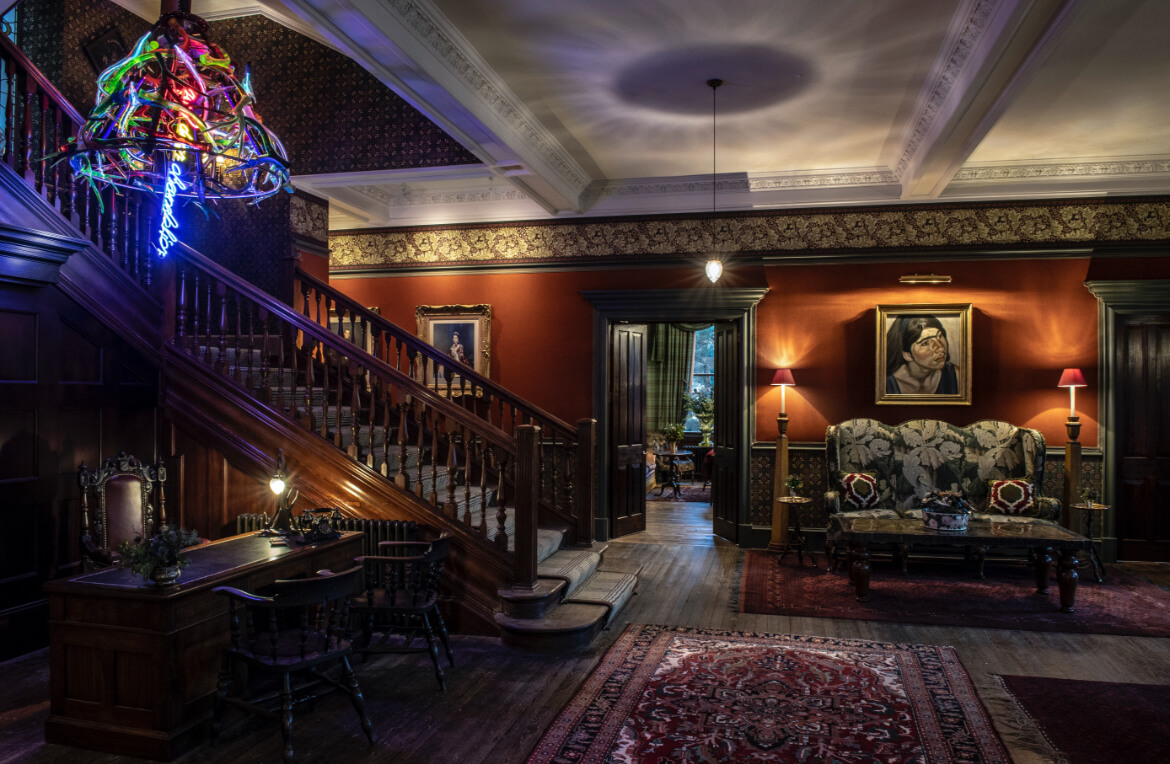 If you want a traditional Highland hotel experience, with a cultural twist, the Cairngorms can deliver.
There are many hotels that are decorated in traditional Scottish style, with all the traditional trimmings, but one of the most exciting developments on the hotel scene in recent years is the launch of the Park's first 5 star hotel - the Fife Arms in Braemar.
This is truly an all-sensory experience; not only a feast for your taste buds due to its exceptional food and quirky bars, but also due to the art work and historical artefacts adorning every nook and cranny - including an original Picasso which visitors love to have afternoon tea next to!
---
FAQs
I want to stay somewhere that cares about the environment. Any suggestions?

Look out for the 'Green Tourism' award that is held by hotels, which will be displayed next to their listing.

Where should I stay?

It completely depends on what kind of experience you are after. Do you want to have facilities and services on your doorstep, or do you want a wilderness experience away from other accommodation or people? The Cairngorms National Park has a huge variety of accommodation to suit all.

Location wise, Aviemore is the tourism hub of the park where you'll find the most facilities such as several supermarkets, outdoor shops, cafes, restaurants, bars, tourist information, train station, leisure facilities etc. Other bigger settlements with comprehensive facilities and services include Grantown-on-Spey, Kingussie, Braemar and Ballater.

If you are after a quieter location, you'd be well advised to consider in staying in one of the many charming villages in the Park. See our Communities page for more information.

Are there any accreditation schemes that can help me compare accommodation?

Yes. Accredited businesses will have VisitScotland, AA and other industry award logos appear alongside their listing.

What about wifi?

Most accommodation offers wifi and staff will be able to give you details on arrival. Similarly, the vast majority of restaurants, bars and cafes will also offer wifi. However, do bear in mind that there are some very remote, rural locations in the Park so wifi can be slower that you might be used to. Indeed, some of our visitors come here because they want to get away from wifi and digitally detox!

Can I bring my pet?

That will depend on the particular accommodation so the best thing to do is contact them before you book to check. However, dogs in particular are welcomed warmly all over the Park, in many of the cafes and restaurants. There are so many wonderful walks to take your four legged friend on here just, please, respect the rules and walk your dog responsibly – see this page on outdoor access for more information.
---
Looking
for inspiration? Take a look at these articles…
Join our
Mailing List
Sign up to get notified of the latest deals, news and all the latest information direct to your inbox.