The Cairngorms has some of the most innovative, best-known visitor attractions in the whole of Scotland catering for all ages, tastes and weather…
What's so unique and memorable about Cairngorms attractions is how they take a 'normal' tourist venue and add a special Highland twist. For instance, the wonderful Highland Folk Museum is no ordinary museum; it's a completely recreated life size village, designed so sophisticatedly that it was used in the series Outlander! And Landmark Forest Adventure Park is no run-of-the-mill theme park; it puts celebrating nature and sympathetic natural aesthetic at the height of the visitor experience. The spacious, view-tastic Highland Wildlife Park, too, is like no other zoo you'll ever see!
Whatever your interests, or ages, there is genuinely a visitor attraction that will suit every member of the family and some that even suit all the family!
Younger members of the family will love tearing around the likes of Landmark Forest Adventure Park (right) but, on the same special site, there are also plenty of slower-paced activities, like the nature trail, tree top viewpoint and butterfly enclosure.
Older kids will love tearing around the Aviemore Kart Raceway!
Attractions like museums and ski centres (which are about much more than skiing!) offer fun for all the family. Castles, too, are a great option and 3 of VisitScotlands's 10 Great Scottish Castles to visit are based in the Cairngorms: Braemar, Balmoral & Blair Castles.
There are plenty more castles, and attractions, to boot - you'll be truly spoiled for choice!
The Cairngorms is famous for its vast, outdoor playground, full of wildlife you can meet up close and personal, but there are also many fantastic things to do indoors in the National Park, too.
Visitors flock here from all around the world, for example, to sample our highly acclaimed whiskies and see where they are created. Similarly, there is a vibrant creative community which can be seen in the many galleries and craft shops here.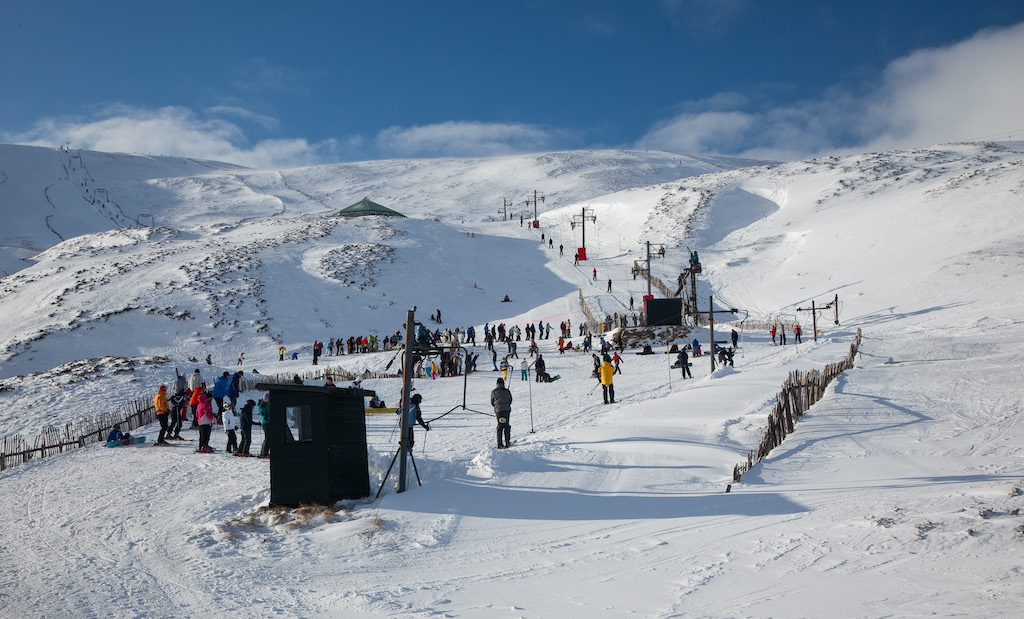 In the winter, a big attraction for visitors is enjoying the crisp, cold and, often, snowy weather.
The Cairngorms National Park plays host to 3 out of Scotland's 5 ski centres: Glenshee, Cairngorm Mountain and the Lecht. On snowy days, visitors love to hit the hills, whether it be by ski, snowboard or even snowshoe! But even if you're not participating you can enjoy the view, coffee in hand, from the cosy cafes by the slopes.
Choose your own adventure!
Landmark Forest Adventure Park
---
FAQs
What are the most popular visitor attractions in the Cairngorms?

There's a huge selection of visitor attractions in the Cairngorms National Park, some of them award winning. The best thing to do is decide what kind of attraction you want to visit – whether it's a castle, distillery or museum, for instance – then browse through our comprehensive lists of options.

Is there an attraction that caters for all the family?

Yes – there are plenty of attractions in the Cairngorms National Park that cater for the whole family.

For instance, Landmark Forest Adventure Park is unique in the way it genuinely has something of interest for all ages. For example, there are slides and swings for the teeny tots, more adventurous rides for the teenagers and more relaxing activities, such as the butterfly farm and nature walks, for the adults!

Similarly, the Highland Folk Museum is designed with the entire family in mind with a fantastic outdoor play area and café, as well as all the captivating recreations of an historic highland village.

Do I need to book to visit attractions?

Many 'normal' booking procedures have been changed due to Covid-19, with most attractions, even those that are free-entry, requesting that you do book in advance. Of course, other attractions do not have any kind of ticketing facility, for example nature reserves, so the best thing to do is turn up and use your common sense. If a venue looks very busy, then it's a good idea at the moment to have a Plan B up your sleeve, just in case!

What about parking at attractions?

We are lucky in the Cairngorms National Park to have a huge amount of space and there is plenty of provision at attractions for parking, so this should not be a problem. Of course there are some periods, such as the school holidays, where car parks are busy and overflows, at attractions like Landmark Adventure Park, are necessary. Please note that some car parks – such as Loch an Eilein car park – charge a small fee which is put towards maintaining the environment.
---
Looking
for inspiration? Take a look at these articles…
Join our
Mailing List
Sign up to get notified of the latest deals, news and all the latest information direct to your inbox.