With such low light pollution, amazing vantage points and vast horizons, the Cairngorms is recognised as one of the best places in the world to star gaze…
Tomintoul and Glenlivet, in particular, have been awarded the prestigious status of 'International Dark Sky Park' making it the most northerly park of its kind in the world. Whether you're a novice star spotter, or a veritable astronomer, there are few pleasures as heart-warming and perspective-gaining as snuggling up on a hillside with a hot chocolate and marvelling at the stars!
Who can help with the International Dark Sky Park?
The Cairngorms National Park is one of the best places in the UK to stargaze.
This is because there are such low levels of light pollution, from things like street and residential lights.
Some communities in the Park, in particular, have worked hard to reduce light pollution, such as Tomintoul & Glenlivet, which has been awarded the much-coveted 'International Dark Sky' status.
The Cairngorms' northerly latitude and clear skies means that it's one of the best places, too, to behold one of nature's most spectacular shows: the Aurora Borealis, or Northern Lights.
Did you know that Scotland is actually the same latitude as popular Northern Lights spotting hotspots such as Norway and Alaska? Especially if you head for higher ground at the right time (by checking apps such as Aurora Watch) you're in with a good chance of spotting those magical "Mirrie Dancers".
But, of course, these dancers can be illusive and to up your chances of spotting them, it's always a good idea to be accompanied by an expert. Scroll down to our listings below for operators who can help.
Stargazing locations in the Cairngorms Dark Sky Park
Map courtesy of Go Stargazing
---
Dark Sky Tomintoul Itinerary: Reach for the stars!
A suggested itinerary for stargazing in the Tomintoul & Glenlivet Dark Sky Park:
You don't have to wait until it gets dark to start your stargazing adventure in the Cairngorms. Why not make an afternoon and evening of it?
Early Afternoon
To whet your appetite for what is to come later, you can start with an afternoon visit to the Discovery Centre in Tomintoul.
Here you can immerse yourself in its 'Dark Sky Experience', which is a journey through space and time, where you'll learn about all sorts of astronomical phenomena, from comets to shooting stars. It also features augmented and virtual reality exhibits which allow you to feel as if you are actually seeing the aurora borealis and other famous constellations!
This is great preparation for what to look out for when you get out gazing. The experience is suitable for all ages and lasts about an hour. You can book your slot here.
And find more info here.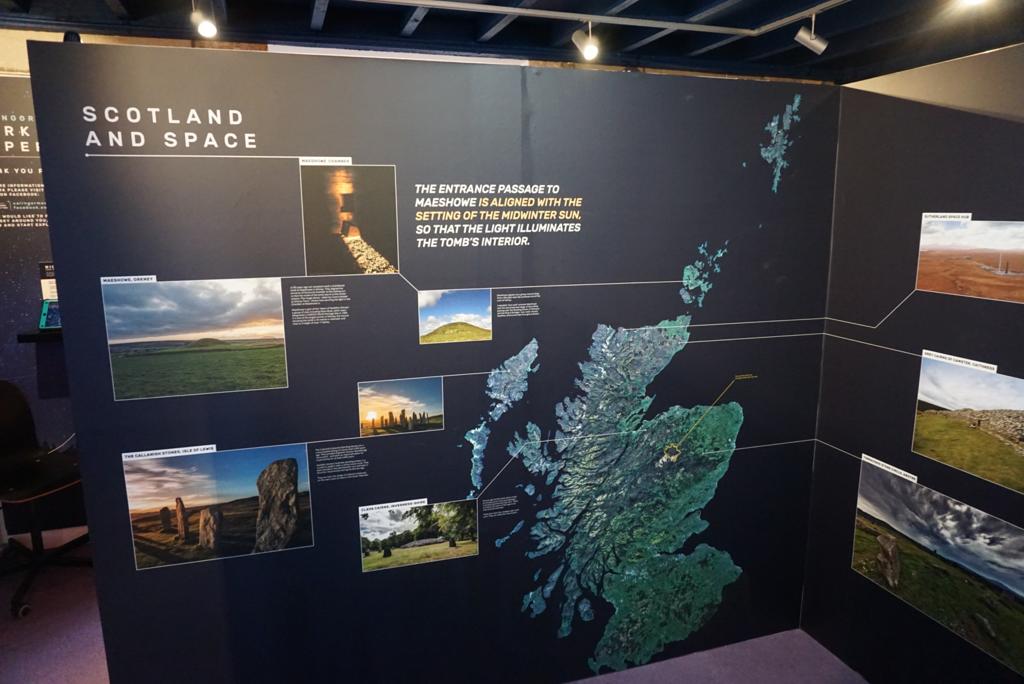 If you want more pre-adventure inspiration, then Visit Scotland's Stargazing in Scotland video series on YouTube is definitely worth checking out as it's full of tips to help you get the most of a night under the stars. Or you can access it, and other useful tips, here.
Late Afternoon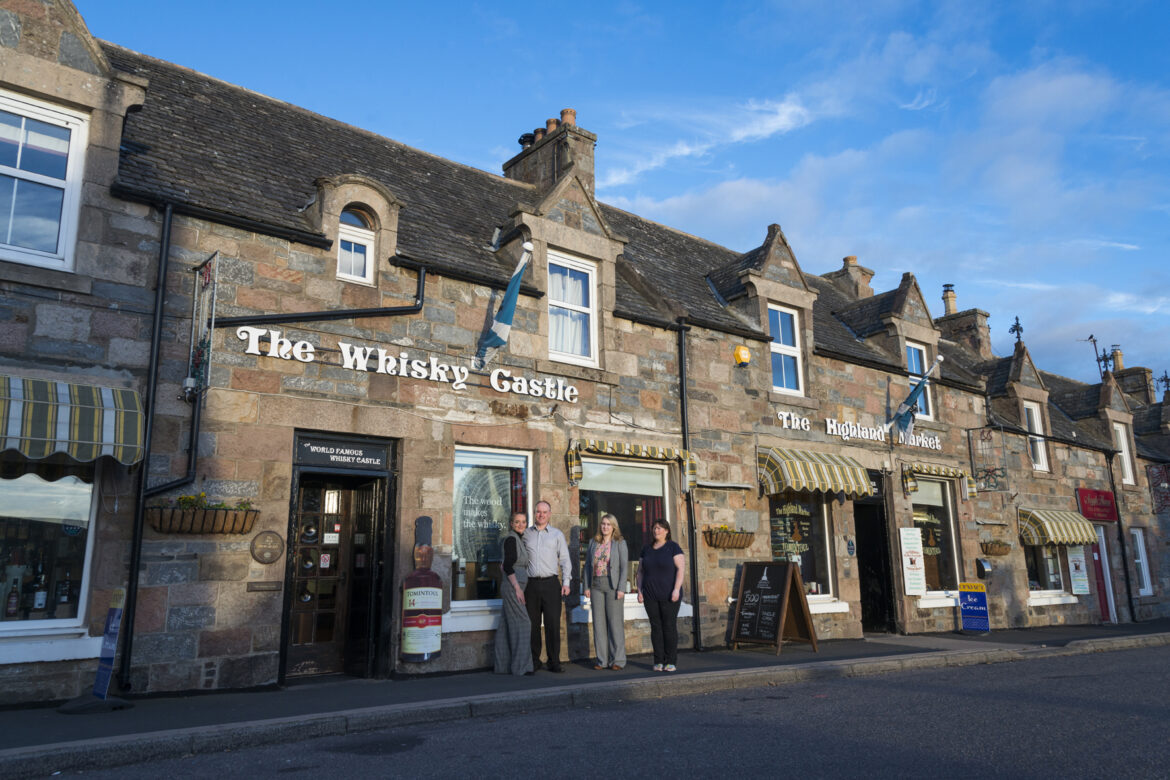 Whatever time of year, the nights can be chilly in the Cairngorms, so it's always worth having warm drinks and plenty of snacks on hand. A good place to stock up is The Whisky Castle and Highland Market, where you can buy local produce as well as a warming whisky tipple (if you are over 18 and not driving, of course!). There's also a picturesque village store for extra supplies.
Early Evening
While you're in charming Tomintoul, it's a great opportunity to sample the local highland hospitality. The Glenavon Hotel, for example, is a great choice for a drink and meal as it overlooks the pretty square of Tomintoul. You can also stay here if you need accommodation, too.
After dark
While the entire Park is ideal for stargazing due to the commitment the local area has made to lowering light pollution, there are some particularly recommended sites. There are 3 'Discovery Sites' for instance which provide particularly good, accessible views: Tomintoul Field of Hope, the Carrachs in the Braes of Glenlivet and the Blairfindy Moor.
Each site has a car park and 'interpretation' boards which tell you what you're looking at, and what to spot. Even better, if you've just enjoyed a meal in Tomintoul, you can take the short 10 minute walk to the Field of Hope site and this time will help your eyes adjust to the dark in readiness for stargazing.
These sites are perfect for sitting still, enjoying the silence and enjoying the lightshow above.
Later on
The Glenavon is a perfect place to head back to after your astro-tour to warm up and perhaps enjoy a tipple, with its roaring fire and cosy bar.
---
FAQs:
What does 'Dark Sky Status' mean?

An area, such as Tomintoul & Glenlivet in the Cairngorms, gets awarded Dark Sky Status if it has exceptionally low levels of light pollution. The exact words, from the awarding body, the International Dark-Sky Association are that an area has: "an exceptional or distinguished quality of starry nights and a nocturnal environment that is specifically protected for its scientific, natural, educational, cultural heritage, and/or public enjoyment."

How can I learn more about stargazing in the Cairngorms?

There are astronomy events throughout the year hosted in the Tomintoul & Glenlivet Dark Sky Park. You will also find a wealth of inspiration on our website, and on https://www.cairngormsdarkskypark.org.

Do I need equipment to stargaze, or will I be able to see with my naked eye?

The skys are so dark and clear in the Cairngorms that you can actually see quite a lot – depending on the time of year and weather – even with the naked eye. For instance, you'll be able to see the Milky Way, Zodiacal Light, Shooting Stars, Noctilucent Clouds and – even – the Northern Lights.
---