If you want to really immerse yourself in nature but are worried about missing your home comforts if you camp, then glamping is perfect for you…
The range of glamping in the Cairngorms National Park is mindboggling, from pods, wigwams and gypsy caravans to restored rail wagons, treehouses and yurts. Often glamping sites, too, offer 'add ons' such as a wood burning stove or outdoor firepit or, even, a hot tub; all of which makes for a truly memorable, back-to-nature experience. Booking in advance for these unique and quirky accommodations is definitely recommended, so get planning your trip now!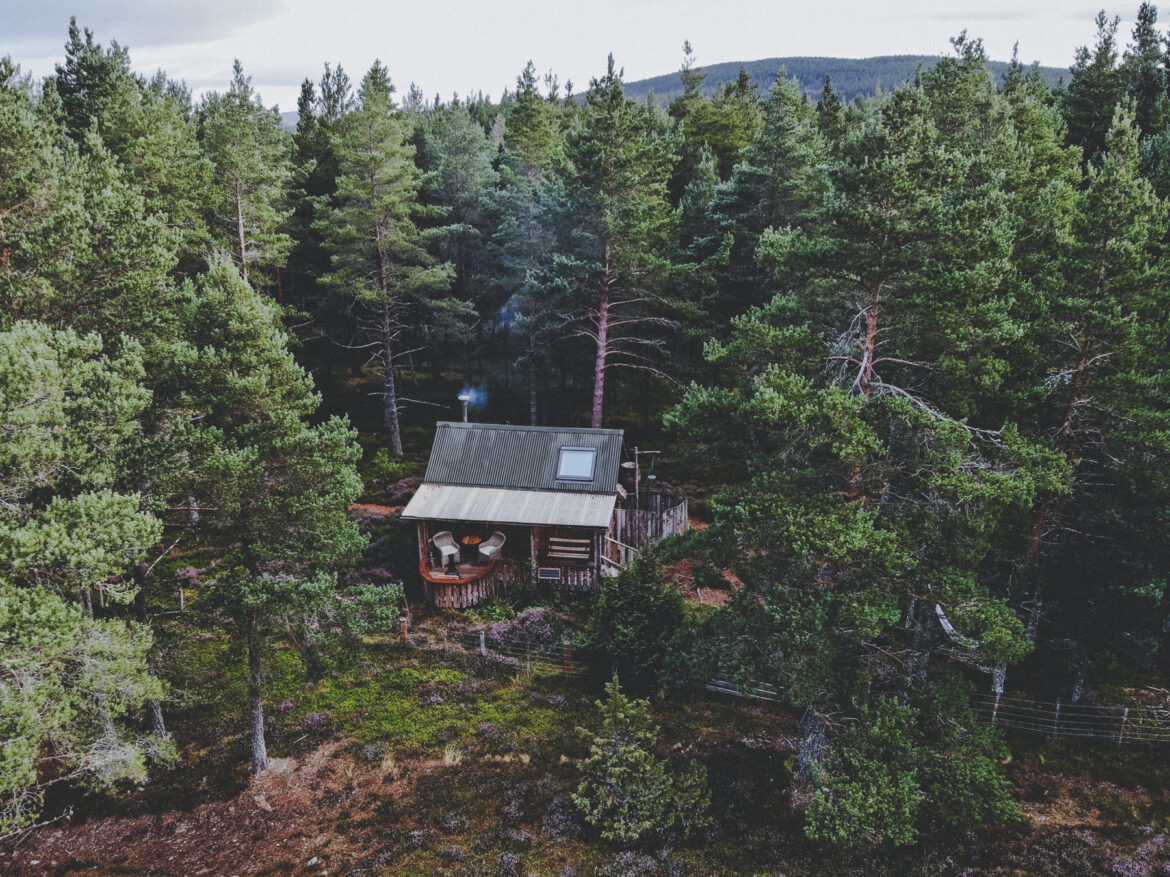 As author Edward Abbey said, wilderness is not a luxury, it's a necessity... however, we know, for some, a little luxury is also a necessity, which is why glamping was invented!
Camping pods, which are cosy wooden boltholes often with lights, heat and a kettle, are a very good introduction to camping. These are available at places like Blair Castle, Eriskay Glamping Aviemore, Glenshee Glamping and Braemar Caravan and Camping.
If you're feeling more adventurous / confident, then perhaps an off-grid hut at The Lazy Duck, a yurt or wigwam would tickle your fancy?
The sky is your limit when it comes to glamping!
If you want to go even more quirky, you could stay in a reclaimed railway goods wagon at Glenshee Glamping.
For more lashings of luxury, pick a site like the Lazy Duck in Nethybridge where a hot tub and sauna are available. One couple was so taken by this location they eloped here, drinking champagne in the hot tub under the stars as they celebrated! That's star style for you.
---
FAQs
What is 'glamping'?

Glamping is traditional camping with a slice of luxury. So, think camping but without having to go without the luxuries which can include things like carpeted yurts, wood burners, 'proper' beds with all the trimmings, a stove to cook on….

Who is glamping most suited to?

People who want to get back to nature but are worried about missing their home comforts, so want the perfect blend of back-to-basics and luxury.

What kinds of accommodation come under the 'glamping' banner?

Glamping comes in many forms such as camping pods, wigwams, gypsy carts, treehouses and yurts – and much more! Browse the listings and articles for inspiration.
---
Join our
Mailing List
Sign up to get notified of the latest deals, news and all the latest information direct to your inbox.