Walk into some of the lodges, log cabins and other accommodation in the Cairngorms and you will instantly feel like a superstar, so sumptuous, elegant and luxurious is the ambience…
There's nothing better than returning from a busy day in the outdoors and putting your feet up in a gorgeous place, perhaps in front of a roaring fire or in a relaxing hot tub. And you can do all these things – and more – regardless of whether 'your' type of luxury is with a modern or traditional twist. The Cairngorms offers luxury a-plenty, whether you want a hotel, guest house, self-catering house, stately home or to stay on one of the Park's estates outbuildings.
'Luxury' means different things to different people...
For some, luxury is having the time to rest and relax in stunning surroundings away from the hustle and bustle of 'normal' life. For others, it's that sense of being treated - whether it be through food, or decor, or drinks, or space.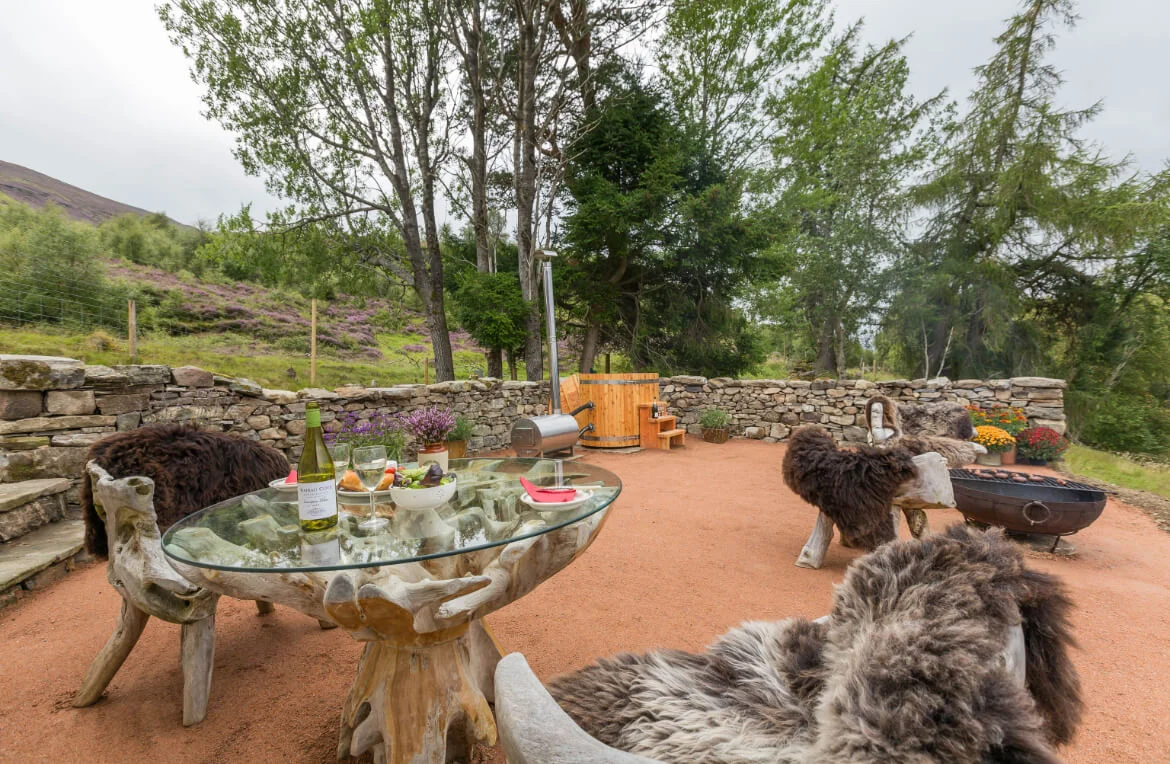 However you define luxury, you will find it in the Cairngorms.
Whether it's a spacious log cabin, with roaring fire and private catering, in the heart of the forest. Or afternoon tea overlooked by a Picasso original in a 5 star hotel. Or gazing at the stars in a hot tub in a glamping site.
---
FAQs
I want luxury. Where is the best place for me to stay?

There are many luxurious places to stay in the Cairngorms National Park. There are gorgeous wood panelled lodges with wood burning stoves, hot tubs, saunas and games rooms in the middle of the wilderness (check self-catering listings and articles). Or there are beautifully decked out hotels with fine dining, such as the Cairngorms' five star hotel, the globally acclaimed Fife Arms in Braemar. Or you can even stay on one of the Park's majestic, history-laden estates complete with castle, like Blair Atholl or Ardverikie Estate (if it's good enough for James Bond…).

Is there such a thing as 'luxury camping'?

Yes! That's called 'glamping'. Search the listings under this category, and browse our articles for 'glampiration'!

How else can we add a bit of luxury to our holiday accommodation?

What better way to add luxury to your stay than ditch the cooking and get a professional chef to cook up a local-sourced feast for you to enjoy? Check out our 'Private Catering' page for details but this is an increasingly popular trend. Some holiday makers are now opting to create their own highland menus, to delivered to their door, for each day of their stay.
---
Looking
for inspiration? Take a look at these articles…