With some of the cleanest rivers and lochs in Europe, there's no better place to get your splash on!
Whatever you fancy doing – fishing, sailing, windsurfing, paddlesports, rafting, wild swimming, gorge walking – these are all within easy reach of many of most accommodation in the Cairngorms, with both the majestic River Spey and Dee flowing through the Park. What's more, we have two dedicated watersports centres in gorgeous lochside locations, one at Insh and another at Morlich, as well as many watersports guides who can help hone your skills.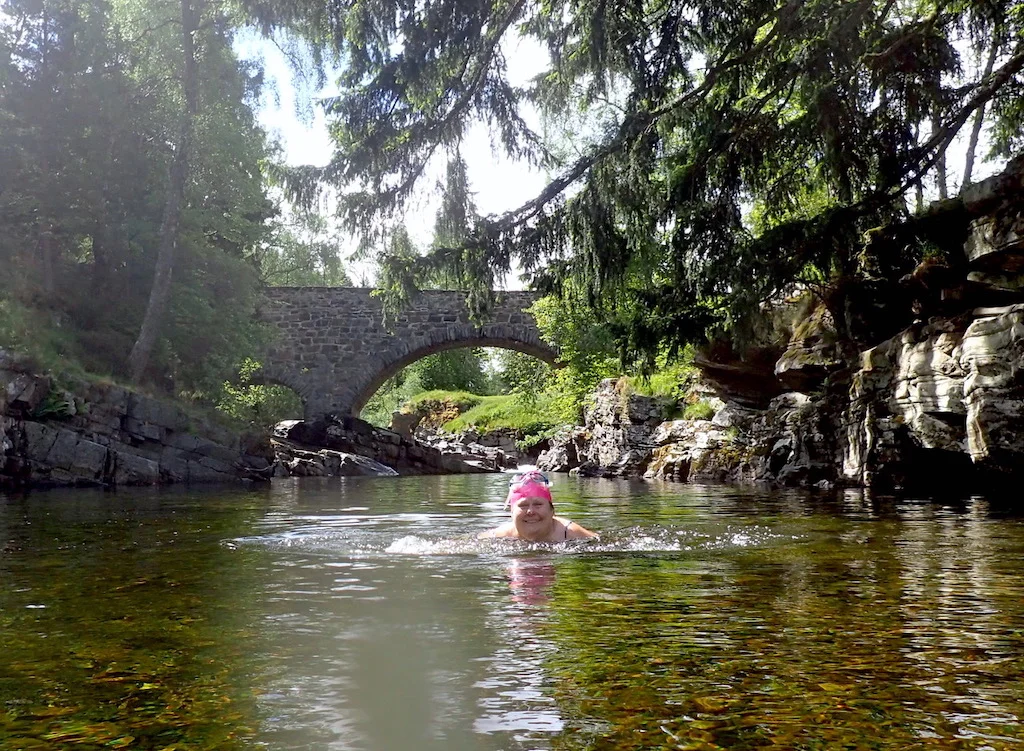 Although the Cairngorms are miles from the sea, watersports are one of our most popular activities in the Park, thanks to our many gorgeous river and loch side locations.
As well as visiting one of our two dedicated watersports centres (Insh and Morlich), you can also receive expert tuition and guidance via one of our specialist water activities providers (full listings below).
Fancy white water rafting? Or canoeing? Or sailing? Or canyoning? Or river tubing? Or wild swimming? Or paddle boarding? Or gorge walking? Or windsurfing? No problem! The only limit is your courage levels!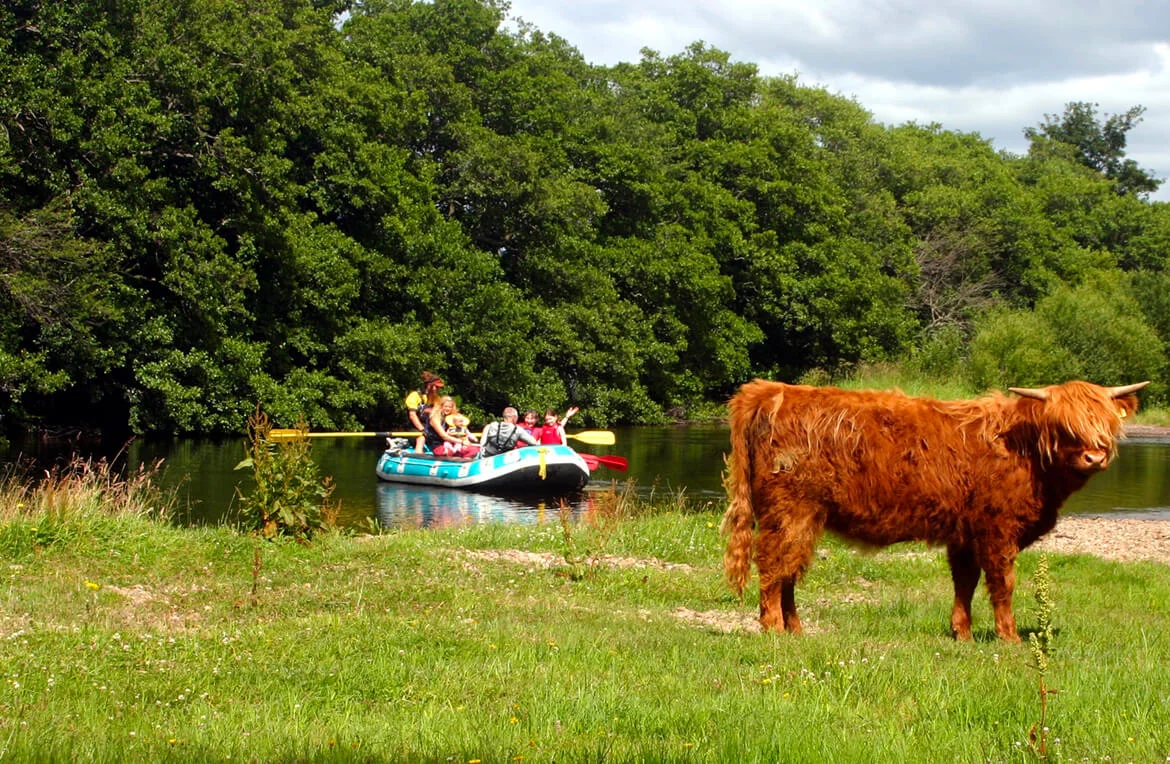 Seeing the stunning scenery from the water gives you a unique, memorable perspective of the Park (and you never know what wildlife you'll encounter on the way!)
Whether you want to float gently along in a canoe, or prefer the rush of white water rafting, you can find an experience, and instructor, that suits all ages, stages and personalities.
---
FAQs:
Can you get instruction in watersports in the Cairngorms?

Yes, there are two dedicated watersports centres in the Park – one at Loch Insh and one at Loch Morlich. There are also a host of local specialists who offer tuition and guiding in all sorts of water based activities from gorge-walking to tubing! Have a browse of our listings to find out more as providers are found across the whole Park.

Is the water safe in the Cairngorms?

From a cleanliness perspective, the Cairngorms has some of the cleanest rivers and lochs in the whole of Europe. From a safety perspective, all the usual safety precautions are necessary when getting into the water, such as the use of a life jacket if you are sailing, windsurfing etc. However, if you take place in a class, or hire an instructor, they will handle the safety considerations.

Is wild swimming safe and popular in the Cairngorms?

Yes. Wild swimming is increasingly popular in the Park. Of course, it is necessary, as with any other location, to ensure you take the necessary precautions to be safe when swimming wild (if you browse the articles on this site, you will find top tips on wild swimming in the Cairngorms). Also, if wild swimming in one of the Park's rivers – the Spey or Dee, for instance – it is vital that water levels and flow are taken into consideration as these can fluctuate hugely depending on the weather.

Which activity would you recommend if you're a thrill-seeker?

White water rafting is very popular, especially when the snow melts from the mountains in spring. This activity is popular with stag and hen parties and groups of friends, but it is also family friendly and there are lots of highly qualified instructors in the Park at hand to guide. River tubing and canyoning are also perfect sports for getting the adrenaline pumping!

Which watersports are best for kids?

Sailing and canoeing at one of the two watersports centres, at Loch Insh and Loch Morlich, are perfect family friendly activities. Not only do you have highly qualified instructors on hand if you need guidance, but both locations have refreshments and seating areas on site if little legs get weary at any point!
---