With its breath-taking backdrops of majestic mountains and mirror-like lochs, the Cairngorms make a perfect spot for both popping the question and tying the knot…
If you're planning a proposal, wedding or honeymoon (not to mention stag or hen do) you'll be spoilt for choice. There are so many different, distinctive venues, coupled with delicious dining options, that you'll find your perfect match.
The Madonna Effect
Scotland has experienced a boom in non-residents wanting to get married since 2000, when American popstar and icon Madonna wed English film director Guy Ritchie, in a castle, here.
The Scottish Highlands, in particular, are the top of the wedding wishlist. As UK Bride says, "we can't think of anywhere more romantic than the Scottish Highlands with its secluded lochs, ancient forest, mountain trails, panoramic parkland and ski runs."
But where should you start your planning?
Here and now! You'll find all the contact details and inspiration you need on this website to organise your dream Cairngorms wedding.
Where to get married in the Cairngorms
The Cairngorms National Park is full of dramatic and different landscapes. The first question you need to ask yourself is: do you have a favourite area in the Park? See our map here for inspiration.
You'll find plenty of different wedding venues, such as hotels, halls and Churches, all over the Park. There are more, naturally, around the busier hubs like Aviemore, Grantown-on-Spey, Braemar, Ballater and Kingussie. However, brides and grooms flock to the Highlands often because they want a venue away from it all, in the heart of rural wilderness, and this is easily possible too!
It's possible to access wilderness easily, wherever you are in the Park, and many couples choose the Cairngorms because of its huge potential for stunning outdoor shots. Wherever you are in the Park, there are fantastic venue options, whether you're looking for luxury or cosy Highland comfort.
To find out more about the different personalities of the villages/towns in the Cairngorms, see our communities page here.
---
Want a wedding on the wild side?
Some adventurous couples relish taking advantage of Scotland's relaxed rules on religious ceremonies which means couples-to-be can tie the knot anywhere, whether that's in a castle, on a beach or on top of a favourite Munro.
There are providers in the Cairngorms that can help you organise your perfect wild Scottish wedding, whether you want a mountain high or river deep! Peruse this site, too, and you'll find plenty of inspiration from the most stunning lochs here to romantic places to stay to most accessible Munros.
To get married in Scotland there is no requirement for a period of residency. For more on the legalities see the National Records of Scotland's website and for the practical, administrative information you need to get married in Scotland see VisitScotland's handy step by step guide.
When to get married in the Cairngorms
Each season offers a magical backdrop for your Scottish Highland wedding, whether it's snow-coated or enveloped by the golden brown beauty of falling leaves. Maybe you have dreams of being a winter Snow Queen or a summer beach bride? Regardless, the Cairngorms will not disappoint. And will often deliver all seasons in one day!
Wedding photographers often comment on how the dramatic, and often changing skies of the Highlands, make for stunning photo backgrounds.
---
Unique venues
There are some unique venues in the Cairngorms National Park with a rich cultural heritage, which is what makes a Highland Wedding so memorable.
As well as hotels, restaurants and conference venues, there's a large network of villages halls and, of course, Churches, throughout the Cairngorms.
---
No frills or all the traditional trimmings?
The Cairngorms has a rich cultural heritage which makes a Highland wedding uniquely memorable. Think bag pipes playing loch-side by a kilted Scot. Or the perfect tipple of whisky to complement the new couple. Or a beautiful sprig of heather adorning the wedding attire and dressing tartan-clad tables.
All these traditional trimmings add to the sense of occasion of a Cairngorms wedding and can be easily sourced in the Park for your big day.
---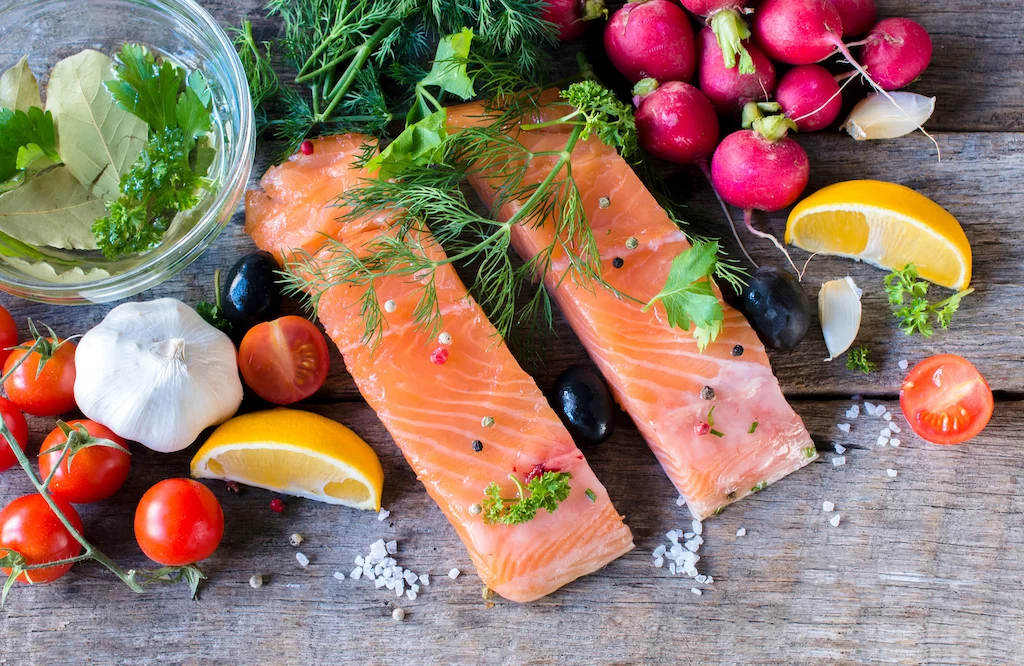 Using our local larder
Another aspect of your wedding that can be easily sourced locally and really add to the uniqueness of your highland wedding is the food. There is such a huge wealth and variety of produce on our doorstep, from freshly caught salmon to newly foraged chanterelle mushrooms to estate-reared beef and venison, as just a few examples.
Check out our page on private catering for our suppliers who take pride in using their local larder.
---
Or perhaps you prefer the eco-friendly, no-frills approach?
In that case, you'll find what you're looking for in the Cairngorms too. The area is world-renowned for its climate consciousness and work on rewilding and sustainability. You'll find venues here that pride themselves on their green approach to weddings, events and accommodation. Staying in a yurt, or a shepherd's hut, for instance, where you can retreat to on your wedding night and star gaze is the ultimate romantic adventure.
Tomintoul and Glenlivet, on the east side of the Park, hold the prestigious 'Gold Tier' status awarded by the International Dark-Sky Association (see this blog for more on spotting on the Northern lights) so there's no better place in the world to do this.
And, after all, who needs fireworks when you have some of the best natural resources in the world to light up your world on your wedding day?