It is no surprise that Royal Deeside is referred to as Scotland's crowning glory, celebrated for its magnificence and diversity. Little wonder that it attracts visitors from around the world, enticed by the area's royal heritage, stunning scenery and array of attractions.
Steeped in centuries of history, Royal Deeside is an established destination for people interested in tracing their roots, visiting enchanting castles or enjoying the great outdoors. The region is ideal for walking, cycling and mountain biking; it offers fishing, stalking and shooting (commencing on the Glorious Twelfth – 12 Aug) and a range of sports includes skiing, golfing and horse riding.
From its source high in the mountains of the Cairngorms National Park, the River Dee passes through 85 miles of enthralling scenery, abundant in wildlife. Set among compelling landscapes along the valley is a collection of picturesque towns and villages. These thriving communities, rich in history, offer visitors a good selection of accommodation, shopping, places to eat and drink – and of course a warm Highland welcome.
First made famous by Queen Victoria, Royal Deeside is still associated with the Royal Family. Today, visitors can follow a Victorian Heritage Trail, covering the spots that inspired the film 'Mrs Brown' and incorporating many places with royal connections.
In the heart of Royal Deeside, and famous for its royal links is the village of Ballater. Like other villages in the valley, many businesses in Ballater bear Royal Warrants, indicating that they are suppliers to the royal household. Despite devastating floods at the start of 2016, Ballater is recovering well and is very much open for business.
One of many local attractions around Ballater is Lochnagar; a fine Munro which was the inspiration for 'The Old Man of Lochnagar' (a children's book written by King Charles). Lochnagar is home also to a distillery producing single malt whisky.
Balmoral Castle, summer residence of the Royal Family, is one of several fine castles to visit. Lying midway between Ballater and Braemar, the Royal Family have holidayed here since the mid-19th century when Prince Albert built it as a retreat.
The village of Crathie, on the edge of the Balmoral Estate, lures visitors because of its association with royalty; during September, you may see members of the Royal Family attending Crathie Kirk.
Braemar is synonymous with the Braemar Gathering which has been taking place for over 900 years. Large crowds come each September to join in the celebrations.
A very distinctive castle can be visited at Corgarff, a remote hamlet at the foot of the Lecht. Possessing an eventful history, the restored 16th century tower with Jacobite connections, is now under the auspices of Historic Scotland.
The village of Dinnet, with the Muir of Dinnet Nature Reserve and nearby Glen Tanar Estate, is a haven for nature lovers.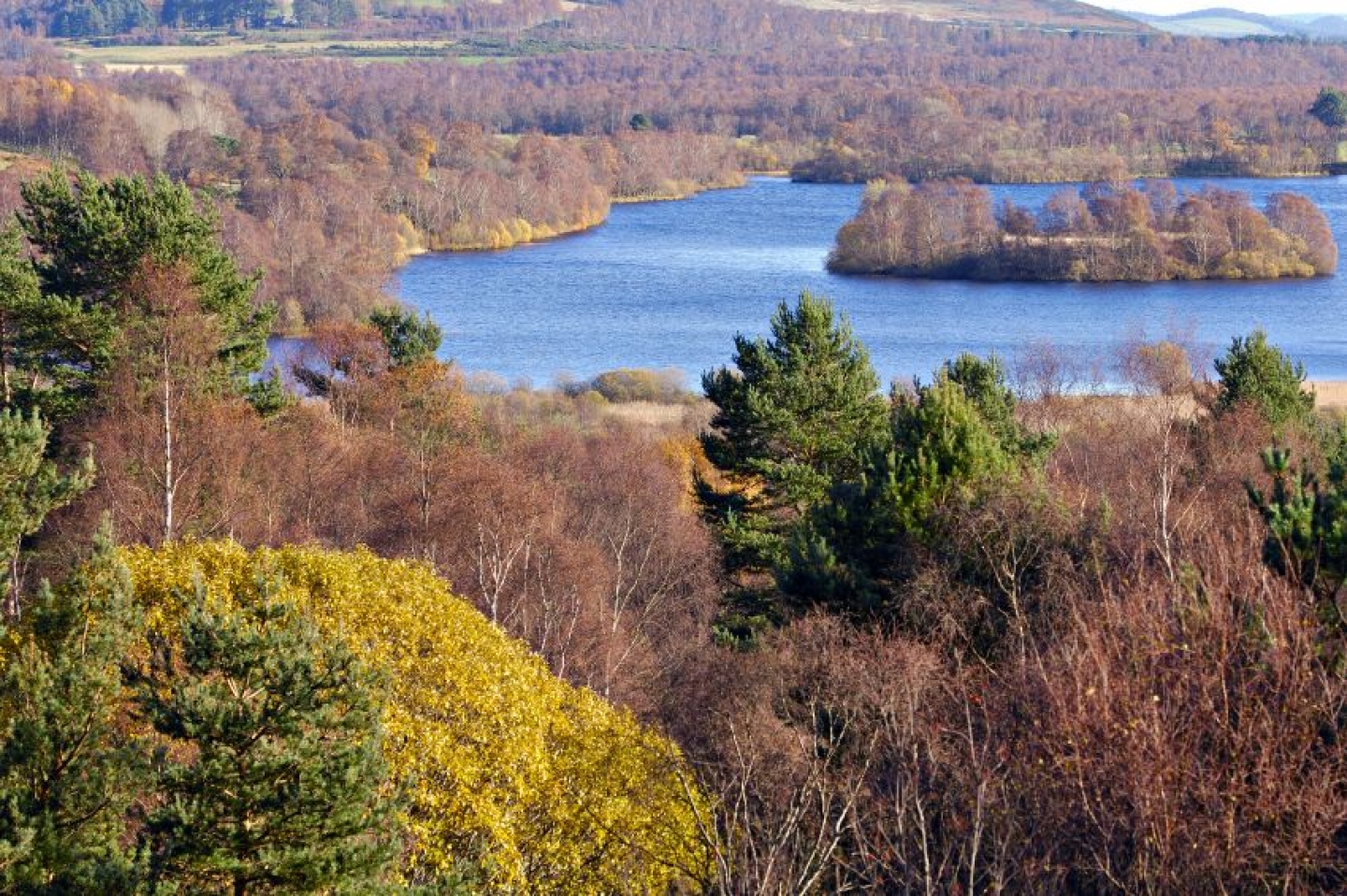 Another ideal base for wildlife enthusiasts in the Glen of Strathdon. A particular highlight of the Strathdon calendar is the Lonach Highland Gathering and Games which attracts hundreds of visitors every August (27 Aug).
For detailed information on Royal Deeside and its many attractions visit; www.visitroyaldeeside.com
---
Treasure of a different kind
An 'Explore Royal Deeside GeoTour', has been developed to boost the visitor experience. Now you can combine the glorious scenery of Royal Deeside with the adventure of geocaching. Not familiar with geocaching? Think 'Treasure Hunt' for the modern age! Geocaching is an outdoor treasure hunting game using GPS-enabled devices. Participants navigate to a specific set of coordinates posted on the Internet and then attempt to find the geocache i.e. container hidden at that location.
Discover the Deeside Way, and so much more, as caches lead you through forest walks, castle trails and loch side locations. The Official Geotour (20 caches in total) runs from Drumoak to Ballater, continuing to Braemar. There are also some mini-trails leading you into some of Deeside's historic landmarks, local estates, iconic villages, forestry trails and lochside walks.
In addition, an Explore Royal Deeside passport is available alongside the Geotour and a specially commissioned trackable Geocoin has been set up as a bonus to those who stay, eat, have fun or shop with Participating Businesses
To find out more, visit http://visitroyaldeeside.com/explore-royal-deeside-with-geocaching/
Happy hunting!