Welcome to our The Cairngorms Where Winter Comes to Life series – a celebration of the Cairngorms through the winter. Choose a winter break full of adventure or a winter recharge…the Cairngorms is the perfect backdrop.
Winter in the Cairngorms is like no other – the magical moments captured in the softer light of winter, wrapped in those extra layers and knowing that there is a cosy fire waiting for us at the end of the day make everything that little bit more special.
There are generations who's favourite memories are encased in the mountains, lochs and cosy nooks of the National Park…and there are so many more moments to capture this winter.
The Cairngorms is the UK's original winter destination and it will bring your winter to life. This winter break visit the Cairngorms National Park and make yours DELICIOUS…
---
Memories are made in moments – and so often in these moments we are eating, drinking and laughing with our favourite people. Which can make these memories delicious too!
Let us give you an insider guide so you know where to look, whether you love a cracking sandwich, a dinner that feels a bit special, a hot chocolate (you know the ones that you ALWAYS will remember!) or a pub lunch that hits the spot.
---
The Old Post Office in Kincraig is a family affair – a beautiful and inspiring one. Toni's looks after the cafe where local produce and a deft hand create moments to be savoured. While Ann, artist and Toni's wife, has a gallery. The Old Post Office is special…and those memorable hot chocolates…you find them here…perfectly delicious chocolate pots of heaven!
---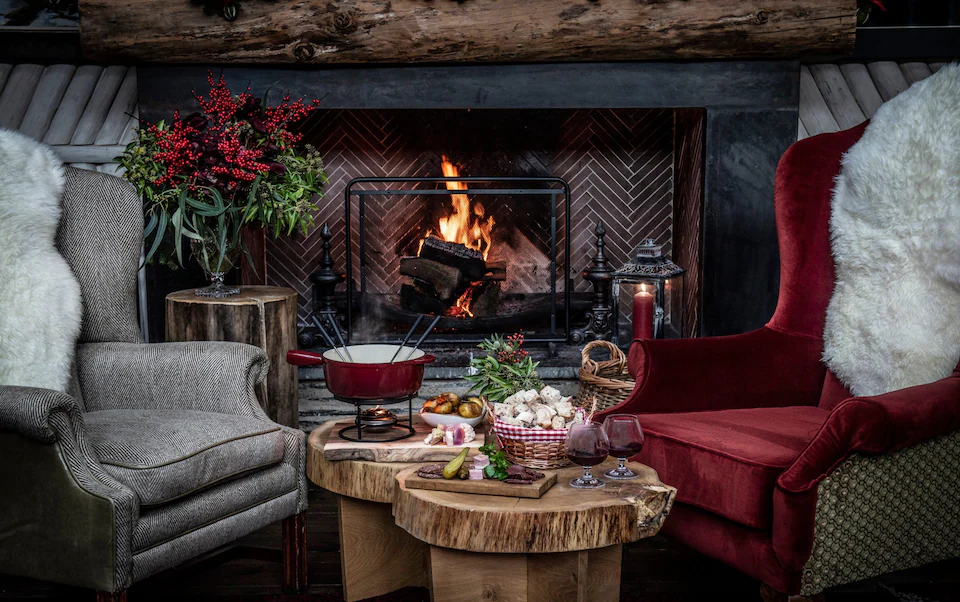 The kitchen at The Fife Arms has a band of very talented chefs. The menus showcase skill and wonderful produce…all more than worth checking out, but we wanted to make sure you didn't miss their Fondue Hut…because it is AMAZING! Dive into a steaming pot of Swiss cheese, or keep it local, with a delicious combination of Tain 'Fat Cow' and Isle of Mull Cheddar.
---
KJ's Bothy Bakery is the stuff of legends. This Kiwi in the Cairngorms relocated from The Mountain Cafe in Aviemore to Grantown…and the magic continues to happen. Sandwiches are next level delicious, the baking sublime and these guys know how to make a cracking cuppa. You can also take a bit of this Kiwi genius home – The Mountain Cafe Cookbook is full of gutsy, tasty recipes that will become your go-to's.
---
The Old Bridge, Aviemore
Is a winter walk even a winter walk if it isn't followed by a pub lunch?! A wander along the Old Logging Way followed by an afternoon of eating, drinking a pint of Cairngorm Ale and laughing at The Old Bridge Inn will be lodged in that special memory bank.
---
Braemar is one of the most picturesque villages in the Highlands, on its High Street is one of the most delicious chocolate shops in the world! The Braemar Chocolate Shop is a place of joy, where chocolate, tastes of Scotland and a whole heap of skill, passion and dedication deliver a mouthful of delicious decadence everytime. Indulgent treats for you and beautiful gifts to give.
---
The Rowan Tree Country Hotel near Loch Alvie is a small hotel which is a friendly, cosy, home from home escape…with a delicious menu! This is the very best Scottish dining, with an excellent range of dishes, some based on more traditional fare, others on new & interesting recipes. A beautiful menu in a cracking location with fabulous service is what special evenings are all about.
---
Sometimes we just want someone to cook for us…and The Lunchbox Boys will do just that in the cosy comfort of your holiday cottage. Give them a call to chat over what you are after – these guys can cater for two to two hundred people and are committed to producing local food created with passion, delivered with first class customer service. Let these guys take your holiday to the next level of relaxation.
---
We can't talk about deliciousness in the Highlands without talking about whisky – this is something we have spent centuries perfecting with a great deal of pride, practice and tasting! The Dalwhinnie Distillery is a fabulous starting point on your distillery discovery; from its remote but accessible location you can get a peek at the ins and outs of a working distillery, discover more about its unique high location, its loch water source and the iconic malt. Let a wee dram warm your cockles this winter. There is a whisky for everyone – enjoy finding yours!
---
Reindeer have lived and grazed free range in the Cairngorm Mountains since 1952. Inspired by this, Cairngorm Gin have produced a Special Edition Cairngorm Reindeer Gin to commemorate the 70th Anniversary of the Cairngorm Reindeer Herd. It's a combines juniper, Caledonian pine, cloudberry, orris root, coriander seed, sweet orange peel, angelica root, reindeer moss, heather flower, rose hips, star anise, cloves and cassia bark create this gently warming gin that is indisputably inspired by the unique Cairngorms.
---
The Braemar Brewing Co. is a nano brewery in the centre of Braemar with pale ale, golden ale, stout and seasonal ales produced. These can be bought straight from the brewery in 500ml bottles or on draft within the village and Ballater – this is small scale brewing with passion and provenance.
---
This is just a snapshot of the delicious delights which await you in the Cairngorms…there is a winter full of freshly baked treats, imaginative menus using the finest local ingredients, and of course, world-famous single malts.
Let the National Park fill your heart with fun and your soul with memories. Read our other blogs from the series to learn why this is where winter comes to life.
---
Read our other blogs in the Where Winter Comes to Life
Series